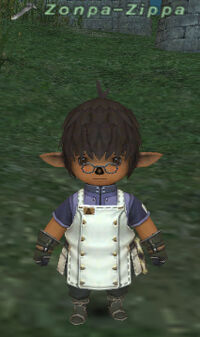 Zonpa-Zippa
Race:
Job:
Puppetmaster/ White Mage
Affiliation:
Occupation:
Cardian Maker, Manustery Minister
Notes
Appears during Campaign Battles as the leader of the Capricornian Casters.
His squadron is only deployed to West Sarutabaruta (S) and Windurst Waters (S), as he is also in command of the city defenses.
In battle, he calls upon his strongest creations, the Ace Cardians to fight along side him. Uses Overdrive with Ace Cardians.
Casts Banishga II, Protect IV, Curaga IV and Holy. Uses the weaponskill Black Halo.
Talk: Have fun while you can, filthy mercenary, because before long you'll be back on the streets where you belong--replaced by a quiet, obedient army of Cardians!
Battle cry: Invincible! Indestructible! Indubitable! The age of Cardians is upon us!
Involved in Quests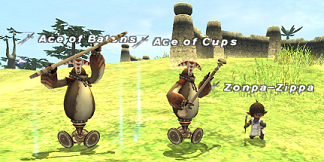 Community content is available under
CC-BY-SA
unless otherwise noted.