The following campaigns will commence on Wednesday, November 11, at 12:00 a.m. (PST)
Campaign period: Wednesday, November 11, at 12:00 a.m. (PST) to Monday, November 30, at 6:59 a.m.[1]
Increased Seal and Crest Drop Rate Campaign
The rate at which seals and crests are dropped is increased based on the number of members in the party up to a maximum of six seals.
Additional Seal Battlefield Spoils Campaign
During this campaign, vanquishing specific monsters in the battlefields below will reward you with a variety of items, including materials needed to craft +2 empyrean equipment, Mog Bonanza kupons, Dynamis currency, and valuable synthesis materials.
Also during this campaign,
Shemo
in
Port Jeuno
(
H-8
) will exchange seals and crests at a reduced rate of 2:1.
Abyssea Campaign
During the campaign, the default light values of pearlescent, azure, golden, and silver auras will be drastically increased.
In addition, a blue treasure chest has been placed near Horst in Port Jeuno (H-8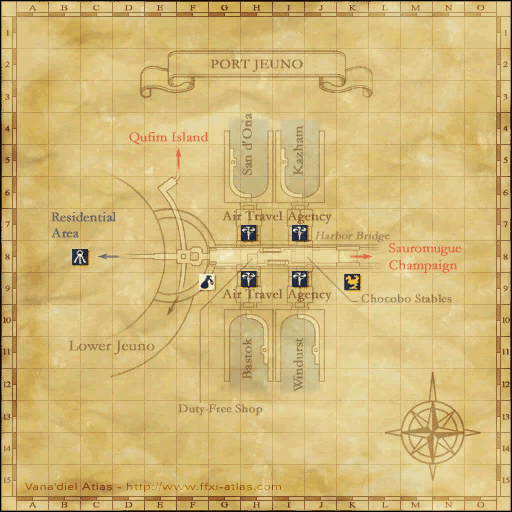 ). Opening the chest will enable you to claim one of the following prizes:
- Eleven varieties of Atma
- One Lunar Abyssite key item
- 100,000 cruor
Those who have received the rewards in previous campaigns are not eligible.
Mog Gardens Campaign
Mog Gardens will undergo the following modifications throughout the duration:
- One extra Shining Star is received when entering a Mog Garden.
- Items may be collected from monsters you are rearing twice per day.
- Different items will wash ashore.
- Different items will be sold in the gardens specially throughout the duration.
Voidwatch Campaign
All lights start at their maximum alignment values during the campaign.
This does not apply to Beguiling Radiance, Seductive Radiance, Maddening Radiance, or Crystal Guardian.
Reisenjima Geas Fete Equipment Campaign
An additional personal reward will drop from Geas Fete notorious monsters in Reisenjima, providing you with an extra chance to obtain their spoils!
Special Dial Campaign
Players will receive an #SP dial key each day upon logging in. This key can be traded to the NPC at the Gobbie Mystery Box to spin the special dial.
No dally tally will be expanded upon spinning the special dial.

Only characters for whom 45 days or more has passed since character creation are eligible to use the Gobbie Mystery Box.
Monster Rearing Campaign
Reared creatures will be twice as likely to transform during the campaign.
Combat and Magic Skill Increase Campaign
Combat skills will be more likely to increase while in combat for the duration. Additionally, magic skills will be more likely to increase when casting spells.
Ambuscade Gallantry Campaign
The number of badges of gallantry earned from Normal and Intense Ambuscades will be doubled once per day.
* This bonus will reset at 8:00 a.m. (PDT) Earth time and stacks with the effects of Abdhaljs seals.
References