Fire Emblem Warriors: Three Hopes - The Loop
Play Sound
Table of Contents

Zone Information

Description

All memories and futures that are deemed "dispensable" by Atomos are devoured and deposited in this wasteland of memories and time, the world between the worlds: the Walk of Echoes. This realm beyond the Cavernous Maws contains numerous floating structures, walkways, and stairways suspended in an empty sky, with the true avatar of Atomos, a strange, fanged wormhole, situated overhead.

This area is involved in various cutscenes and battles in Wings of the Goddess missions, as well as special battlefields for large groups of players.

Connections
Gaining Entry to the Walk of Echoes
Xarcabard (S) Entrance
The easiest way to get here is to use Home Point #1 at Xarcabard (S) (H-9
). Players can then warp to the Walk of Echoes by examining the Veridical Conflux nearby while in possession of a

Kupofried's medallion. The key item may be purchased by examining the conflux and speaking with Kupofried in a cutscene. Kupofried charges 1000 gil to make the medallion.
Grauberg (S) Entrance
Players can also freely enter a portion of the Walk of Echoes used exlusively for Wings of the Goddess Missions once they have completed mission 45, Time Slips Away. To reach this portion of the Walk of Echoes, players must enter via the Veridical Conflux at Grauberg (S) (F-5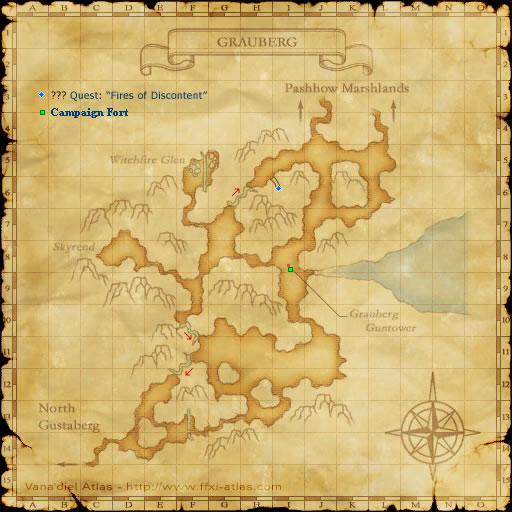 ).
Pashhow Marshlands (S) Entrance
The Voidwatch quest Glimmer of Hope (received in the Guardian of the Void questline) activates the Veridical Conflux near the Pashhow telepoint. This conflux gives access to the same portion of Walk of Echoes as the Grauberg (S) conflux, albeit from a different entry point.
See Also