Zone
Level
Drops
Steal
Spawns
Notes
Giddeus
21-22
1
A, L, S
Castle Oztroja (S)
West Sarutabaruta (S)

Union Spoils:

1
A, L, T(S)
??? HP
??? MP

A = Aggressive; NA = Non-Aggresive; L = Links; S = Detects by Sight; H = Detects by Sound;
HP = Detects Low HP; M = Detects Magic; Sc = Follows by Scent; T(S) = True-sight; T(H) = True-hearing
JA = Detects job abilities; WS = Detects weaponskills; Z(D) = Asleep in Daytime; Z(N) = Asleep at Nighttime; A(R) = Aggressive to Reive participants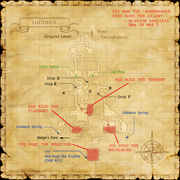 Notes - Giddeus:
Notes - Campaign:
Appears during Campaign Battles as the leader of the Yagudo Theomilitary's Divine Inspirers. They are deployed exclusively to West Sarutabaruta or Castle Oztroja.
Uses Ninjutsu in addition to songs, particularly Utsusemi.
If West Sarutabaruta (S) is under Beastmen control, Vuu Puqu will typically defend the fortifications.
May use Soul Voice.
Vuu Puqu's songs are extremely powerful, beyond anything players can match.
Dispel is strongly advised if you're going to fight this NM.

Also be aware of her unit and their songs.

Possibly immune to stun effects.
Video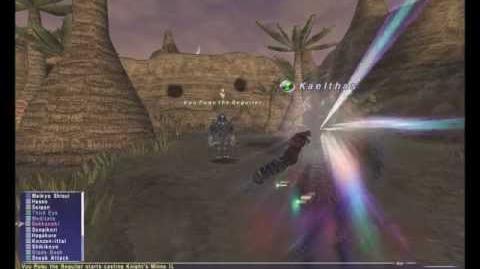 Community content is available under
CC-BY-SA
unless otherwise noted.