New Pokemon Games - The Loop
Play Sound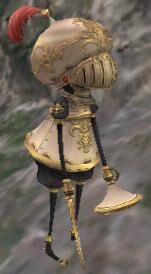 Controls the AI of the Automaton.

Elemental Slots
---
---
Spell-Casting Delay
---
Each category of magic has a separate recast timer, while the automaton also has a universal recast timer which determines the minimum time between any two spells being cast.
~20? second universal delay.
~20 second Healing delay.
Behaviour
Deployment
Magic
Curing Priority
Will only cure the master and puppet, prioritizing whoever has more hate. Cures only occur when below a certain percentage of health. See the damage gauge article for more info.
Spell List
Spells become available as Automaton Magic Skill increases.
How to Obtain
Quest