Statistics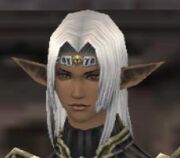 Enhances "Rampart" effect
Extends duration of "Rampart" by 15 seconds.
Other Uses
Synthesis Recipes
None
Used in Recipes
Desynthesis Recipes
None
Obtained from Desynthesis
How to Obtain
Can be obtained as a random reward from the Gobbie Mystery Box Special Dial and similar sources.
Dynamis
Historical Background
A coronet is a small crown consisting of ornaments fixed on a metal ring. Unlike a crown, a coronet never has arches. The word stems from the Old French coronete, a diminutive of co(u)ronne ("crown"), itself from the Latin corona (also "wreath").
Community content is available under
CC-BY-SA
unless otherwise noted.