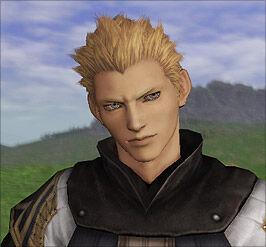 Evagelo - Remora
Nation: Bastok Rank: 10
Main Job/s: SAM, PLD
Currently working on: Helping to run my brothers Sky Linkshell, making money, having fun!

Jobs
Goals for 2010
Goals with
beside them have been completed.
THF to Lv.75 (Currently at Lv.74!!! Almost there...)
All Support Jobs to at least Lv.49 (Work in progress... hopefully get a good few before the level cap increase)
Misc

Obtain all Avatars (Currently 8/9, only need Fenrir now, soon will need the new two as well D: )
Tidy my MH (Too much crap and furniture >.<)
Last Edited --Evagelo 12:16, February 27, 2010 (UTC)
Notorious Monster Drop Records
Notorious Monster >> Personal Drop Rate >> Drop I was after
Last Edited --Evagelo 12:15, February 27, 2010 (UTC)
Community content is available under
CC-BY-SA
unless otherwise noted.