Jobs
Missions
Guides
Tight-Wad's Corsair Guide My Corsair Guide in progress. The purpose of which to make the job somewhat less of a gil-sink if possible by being cost-effective.
Darktrance's Armor Guide My first guide on Armor types. The main emphasis being on catagorizing armor types a bit further and discussing major differences. The guide is complete.
Artifact/Relic Armor Obtained
Dark Knight
Corsair
Paladin
Beastmaster
Rare/EX Items Collection
Conquest Point/Imperial Standing Items
Brygid JSE Body Pieces
Mission Rewards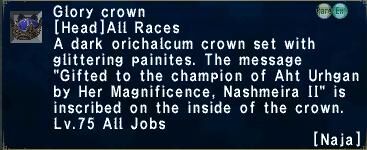 w/ Magic Attack Bonus/-5 Quick Draw
Treasure Casket Items








File:Phlegethon's Trousers.jpg
ZNM Trophy Collection
Community content is available under
CC-BY-SA
unless otherwise noted.