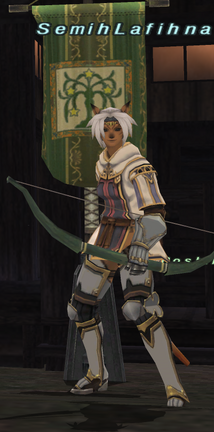 Notes
Dialogue
Summon: I am Semih Lafihna of Windurst's Sibyl Guards!
Summon (while Ajido-Marujido is in the party): Ajido-Marujido...don't get in over your head.
Summon (while Star Sibyl is in the party): Altana's will is made manifest through the Star SIbyl.
Dismiss: Time will surely bring us together once more.
Stellar Arrow: I'll show you no quarter!
Death: Why does the light...fade...?
Community content is available under
CC-BY-SA
unless otherwise noted.