Statistics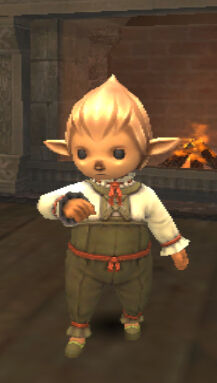 Furnishing:
Armor and clothing can be displayed
on this life-sized replica of a Tarutaru
male.
<

STG: 28>
Other Uses
How to Obtain
Cannot be auctioned, traded, or bazaared, but can be delivered to a character on the same account.


Cannot be obtained as a random reward from the Gobbie Mystery Box Special Dial and similar sources.
Quest