Rune Fencer
This new job is scheduled to be released in conjunction with the 5th Disc Expansion for Final Fantasy XI Seekers of Adoulin in July 2013. New information is forthcoming. Please use the talk page for any discussion related to this new job or visit the forums.
More information can be found here
SJ 03:30, June 24, 2012 (UTC)
so, anyone that has leveled Red Mage and done some time on either Dark Knight or Paladin should have no issues leveling Rune. The playstyle is almost exactly the same as a melee rdm, if you played that way back in the day-but with no native curing. The regens are actually pretty nice but you'll be getting hit alot before you have access to much that way. Also, if you HAVE levelled rdm you'll have all but 3 spells, Foil, Regen 3 & 4, with both Foil and Regen 4 available from NPC vendors, so spells won't cost you.
NOTE- if you plan to level via GoV seriously consider /whm-I was in several alliances over the weekend, ALL were short healers, and that was WITH a bunch of Geo-who were almost all using non healing or refreshing buffs. /whm makes rune feel even more like a melee rdm did, just with understrength cures-it also resembles pld playstyle a good bit that way.
While advertised as an anti-magic tank (and it may very well be) there are enmity issues, especially if in a party with Zerg-type jobs. So sub will be an issue. As of right now there is also a gear problem. SE chose to release Rune and Geo with no AF, Relic or Empy gear so you'll have to check the odds and ends in your closet or even go buy odd-ball stuff (seriously, I had to go 50-70 in a crow set, you know, enmity down gear on a tank job-luckily I had a couple pieces to sub).
Also, the selection of good great swords has never been that great, and despite putting out a job that is Great Sword primary SE in their infinite wisdom didn't see a need to add much of anything, and didn't even add Rune to some of the better existing GS. And the empy GS is not available either, nor is relic, supposedly a magian WILL be, but seeing is believing. The elemental GS are available==Deadmeataru (talk) 14:27, April 1, 2013 (UTC)
May have an innate undead killer effect, reporting intimidation of undead in gugsen at low lvls Ziharku
Rune Fencer concept art
Rune Fencer - Male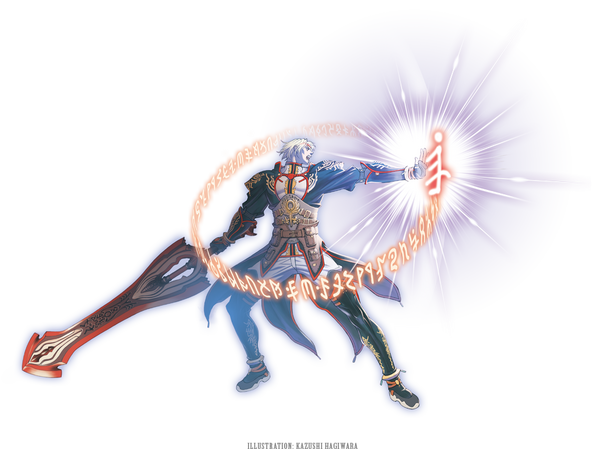 Rune Fencer - Female

Rune Fencer AF
Images of the upcoming Artifact Armor equipment for the job Rune Fencer

Community content is available under
CC-BY-SA
unless otherwise noted.