The following campaigns will commence on Friday, March 9, at 1:00 a.m. (PDT)
Campaign Period: Friday, April 9, 2021, at 1:00 a.m. (PDT) to Friday, April 30, 2021, at 7:59 a.m.[1]
Double Simulacra Segment Campaign
The drop rate for simulacra segments in colonization and lair reives will be doubled for the duration.
Delve Campaign – PLUS
Delve will receive the following adjustments for the duration of the campaign.
Players will earn double the usual amount of Mweya Plasm from defeating Delve monsters.
Twice the usual amount of Mweya Plasm will drop when clearing Delve.
Monsters may drop Airlixirs +1 and Airlixirs +2 when vanquished.
Campaign Festa
Campaign will undergo the following adjustments throughout the event.
Skirmish Stone and Arcane Glyptics Campaign
Engraving the following items with arcane glyptics will yield better results than before
Ninzas +2 / Leisilonu +2 / Iztaasu +2 / Crobaci +2 / Faizzeer +2 / Iclamar +2 / Iizamal +2 / Qatsunoci +2 / Kannakiri +2 / Shichishito +2 / Aedold +2 / Lehbrailg +2 / Uffrat +2 / Bocluamni +2 / Hgafircian +2
Cizin Helm +1 / Cizin Mail +1 / Cizin Mufflers +1 / Cizin Breeches +1 / Cizin Greaves +1 / Otronif Mask +1 / Otronif Harness +1 / Otronif Gloves +1 / Otronif Brais +1 / Otronif Boots +1 / Iuitl Headgear +1 / Iuitl Vest +1 / Iuitl Wristbands +1 / Iuitl Tights +1 / Iuitl Gaiters +1 / Gendewitha Caubeen +1 / Gendewitha Bliaut +1 / Gendewitha Gages +1 / Gendewitha Spats +1 / Gendewitha Galoshes +1 / Hagondes Hat +1 / Hagondes Coat +1 / Hagondes Cuffs +1 / Hagondes Pants +1 / Hagondes Sabots +1 / Beatific Shield +1
High-Tier Mission Battlefield Campaign
The number of personal drops in the following battlefields will be increased by one, and players will receive either a pluton, a pluton case, a pluton box, a chunk of beitetsu, a beitetsu case, a beitetsu box, a riftborn boulder, a boulder case, or a boulder box.
★Ark Angels 1 / ★Ark Angels 2 / ★Ark Angels 3 / ★Ark Angels 4 / ★Ark Angels 5 /
★Return to Delkfutt's Tower / ★The Celestial Nexus / ★The Savage / ★The Warrior's Path /
★Puppet in Peril / ★Legacy of the Lost / ★The Shadow Lord Battle / ★Head Wind /
★One to be Feared / ★Dawn / ★Divine Might / ★Trial by Fire / ★Trial by Ice /
★Trial by Wind / ★Trial by Earth / ★Trial by Lightning / ★Trial by Water /
★The Moonlit Path / ★Waking the Beast / ★Waking Dreams
Higher quality items will drop more frequently on higher difficulties.
Reisenjima Geas Fete Equipment Campaign
An additional personal reward will drop from Geas Fete notorious monsters in Reisenjima, providing you with an extra chance to obtain their spoils!
Abjuration Dial Campaign
Receive a Dial Key #Ab once per day upon login! This special key can be traded to a Gobbie Mystery Box NPC in order to spin the special dial and perhaps win a valuable prize!
Daily Tally will not be consumed upon spinning the dial.
Only characters for whom at least 45 days have passed since character creation are eligible to use the Gobbie Mystery Box.
Hyper Chocobo Digging Campaign
The time that must pass before executing your next command after digging will be decreased.
This does not apply if your skill is at its maximum.
Macrocosmic Orb Campaign
Vanquishing certain monsters in the following battlefields will occasionally reward players with job cards and a variety of other items. Additionally, Shemo in Port Jeuno (H-8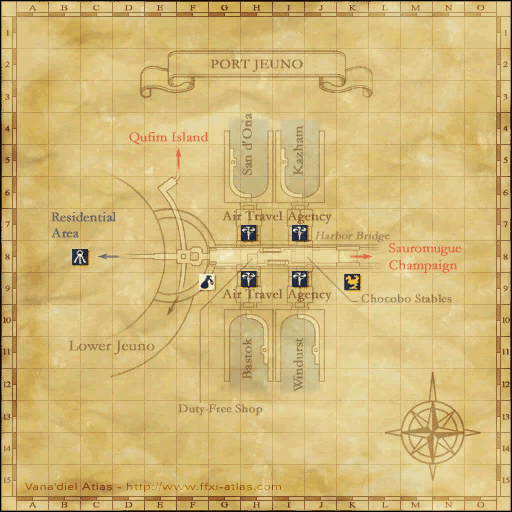 ) will convert crests and seals at a rate of 2:1 instead of 3:1.
Dynamis - Divergence Statue Crusher Campaign
Players will earn additional rewards when besting statues in Dynamis – Divergence.
References
Community content is available under
CC-BY-SA
unless otherwise noted.