Description

Spell cost: 69 MP
Monster Type: Lizards
Spell Type: Magical (Water)
Range: 21.4~
Blue Magic Points: 1
Stat Bonus: INT+1 MND+1 MP+3
Jobs:


Timers

Casting Time: 5 seconds
Recast Time: 24 seconds
Notes
Though unlisted, possesses Additional Effect: Knockback.
Inflicts additional damage when cast from behind.
Generates minimal cumulative enmity, making it nearly enmity-less.
Long Distance Spell similar to Blazing Bound.
Properties
Primarily modified by INT; Secondary Modifiers: MND 30%.
Affected by MAB.
Combines With
You can use Regurgitation as part of a combo to create Resist Gravity.
Can be paired with the following spell to create Resist Gravity combo:
Skillchain/Magic Burst Info
Magic Bursts on: Reverberation, Distortion, and Darkness.
How to Obtain
Acquired From
Animation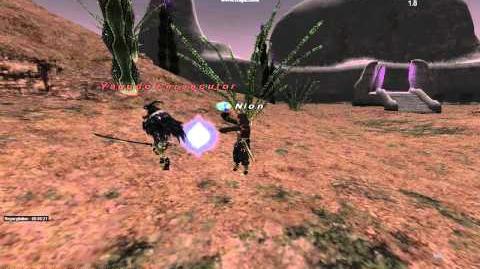 Community content is available under
CC-BY-SA
unless otherwise noted.