Statistics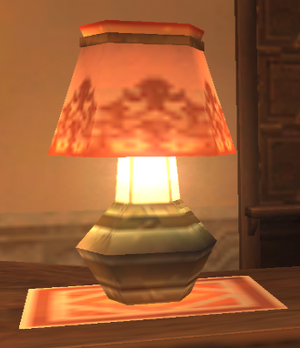 Red storm lantern
Furnishing:
A tabletop lantern adorned with a
stylish red umbrella devised to prevent
the flame from guttering out in
inclement weather.
<

STG: 1>
Other Uses
Synthesis Recipes
Alchemy (79/90), Clothcraft (47/58), Goldsmithing (19/30)
Yield: Red Storm Lantern x 1
Used in Recipes
Desynthesis Recipe
None
Obtained From Desynthesis
How to Obtain
Auction House Category: Furnishings


Can be obtained as a random reward from the Gobbie Mystery Box Special Dial and similar sources.
Only obtainable through synthesis.