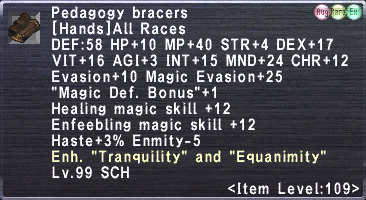 Statistics
View the entire

Pedagogy Attire Set

.
Augments
Comes Augmented with Enhances "Tranquility" effect and Enhances "Equanimity" effect
Increases the chance of weather-based bonuses to Cure Potency/Magic Damage by 15% per merit level.
Can be stored with a Porter Moogle using Storage Slip 17.
Other Uses
How to Obtain
Cannot be auctioned, traded, bazaared, or delivered.


Cannot be obtained as a random reward from the Gobbie Mystery Box Special Dial and similar sources.
Depending on the starting item, trade the following to Monisette in Port Jeuno (I-8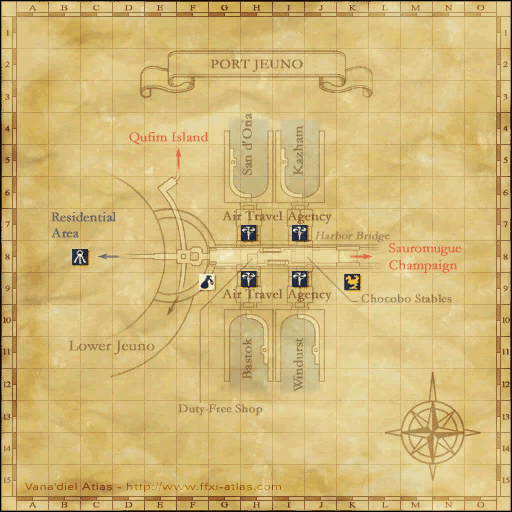 )
Your reforged piece will be ready the next game day.