Steals an enemy's HP and one beneficial status effect. Ineffective against undead.
Description

Spell cost: 47 MP
Monster Type: Vorageans
Spell Type: Magical (Dark)
Blue Magic Points: 5
Stat Bonus: MND+3 CHR-2


Timers

Casting Time: 4 seconds
Recast Time: 90 seconds
Combines With...
Can be paired with the following spell to create the Magic Defense Bonus combo.
Notes
Similar to Voracious Trunk with an added Drain effect.
Damage formula appears to be: Blue Magic Skill*0.77
Has maximum casting distance of 21.5 yalms, similar to Regurgitation and Blazing Bound.
Status drain is NOT 100%. (Tried to steal Haste from a Wamoura that used Erratic Flutter and failed.) [Level 85BLU 350 Blue magic skill, Decent challenge mob]
Does not appear to work on Wamouracampas Heat Barrier TP move (Blaze spikes + Enfire).
Is not enhanced by Mavi Basmak +1 Burst Affinity effect after several tests because it's modified by Blue Magic Skill not MND, INT, or CHR.
Skillchain/Magic Burst Info
Magic Bursts on: Compression, Gravitation, and Darkness.
How to Obtain
Acquired From
Animation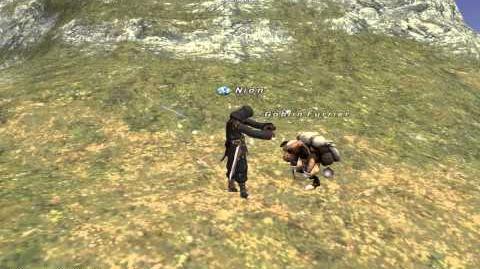 Community content is available under
CC-BY-SA
unless otherwise noted.