Mobs
| | | | |
| --- | --- | --- | --- |
| Name | Level | Job | Family |
| | ?? | | |
| | ?? | | |
| | ?? | | |
| | ?? | | |
| | ?? | | |
Rewards
Title: The Sixth Serpent
Information
It has a level cap of 60, Subjobs will be removed upon entering, and Buffs will be removed.
Trusts are not allowed in this battle.
You will fight all 5 Generals. After you choose the first general to engage, the rest will link one at a time when the prior General is at 20%~10% HP, or after an undetermined amount of time.
This is a 1-time use item.
You may engage in "Mercenary Camp" by trading the invite at the Stellar Fulcrum at the top of Delkfutt's Tower.
No Experience Points are lost if you die.
Your party is granted Protect and Shell IV(or higher) through the entire duration of the fight. Even if you die and RR, you will still have Protect/Shell.
All will use their respective 2-hours and their unique Weaponskills
Cannot be Slept
Can be Bound and Weighed Down.
Video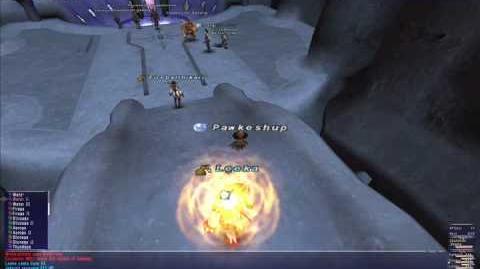 Community content is available under
CC-BY-SA
unless otherwise noted.