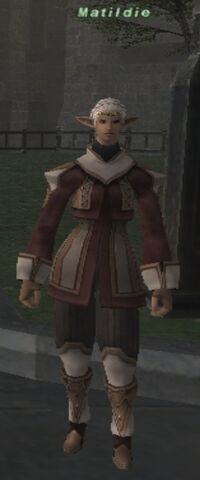 Matildie
Notes
Dialogue:
Anilla: Is it just me, or are there more strangers in town these days? Whatever could it mean?

Matildie: What, have you not heard? They are recruiting adventurers in droves!

I hear they're taking any who will come-- foreigners, even!

Anilla: Well, guess what happened to me. I was tidying the house yesterday, when a strange man walked in. He then ran out the veranda without even saying hello!

Matildie: Shame on those adventurers! At least they could knock before barging into our homes.
Community content is available under
CC-BY-SA
unless otherwise noted.