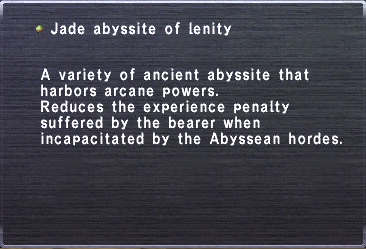 Jade abyssite of lenity
Description:
A variety of ancient abyssite that harbors arcane powers. Reduces the experience penalty suffered by the bearer when incapacitated by the Abyssean Hordes.
Notes:
Reduces the amount of
EXP
that is lost when you die in abyssea.
Community content is available under
CC-BY-SA
unless otherwise noted.