Job:
Family: Ghosts
Crystal: Ice
Weak to: Light, Fire

Notorious Monster
Zone

Level

Drops

Steal

Spawns

Notes

71

2

A = Aggressive; NA = Non-Aggresive; L = Links; S = Detects by Sight; H = Detects by Sound;
HP = Detects Low HP; M = Detects Magic; Sc = Follows by Scent; T(S) = True-sight; T(H) = True-hearing
JA = Detects job abilities; WS = Detects weaponskills; Z(D) = Asleep in Daytime; Z(N) = Asleep at Nighttime; A(R) = Aggressive to Reive participants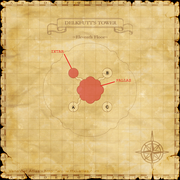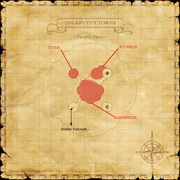 Notes
Video
See the Video page.
Historical Background
In Mayan mythology, Ixtab was the goddess of suicide, which by Mayan tradition, was considered an honorable way to die (especially by hanging). She was depicted as a female corpse with a noose around her neck suspended from a horizontal bar. She was a psychopomp (guide) to those who died by suicide and would bring them to the afterlife. Ixtab is also the name of a mountain on the planet Venus.
Community content is available under
CC-BY-SA
unless otherwise noted.