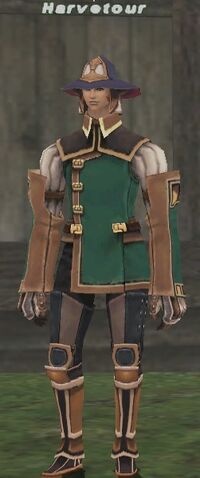 Harvetour
Notes
Appears when Ronfaure is under weekly conquest-control by one of the three nations.
Sells to and buys items from characters allied with the nation that has the weekly conquest-control of this region.
All items which Standard Merchants normally buy, can be traded by all characters for regional influence points. The points are awarded to the trader's current Allegiance.
Teleports players who have previously done a Supply Run for the specific region, to their Allegiance Teleport NPC in one of the three cities.
For further information, see Outpost Vendor.
Items sold
Community content is available under
CC-BY-SA
unless otherwise noted.