The Green Festival
Official Description
What is the Morlbol Café?
The Grand Duchy of Jeuno is always looking for new ways to make its streets feel more alive, and this year they're celebrating with a new event called the Green Festival! The star of the festival is the Morbol Café, which has made the rounds across the south for more than fifteen years running, and is now making a stop in everyone's favorite hub.
The café is here for a brief time only, so head over to Jeuno and grab some limited-edition delights to sate your thirst and blast away your hunger!
This year's event features a brand new item for the fashion-conscious: a morbol subligar!
Video
Event Schedule
Location
Details
Throughout the event, vendors and event NPCs appear in Lower Jeuno (H-9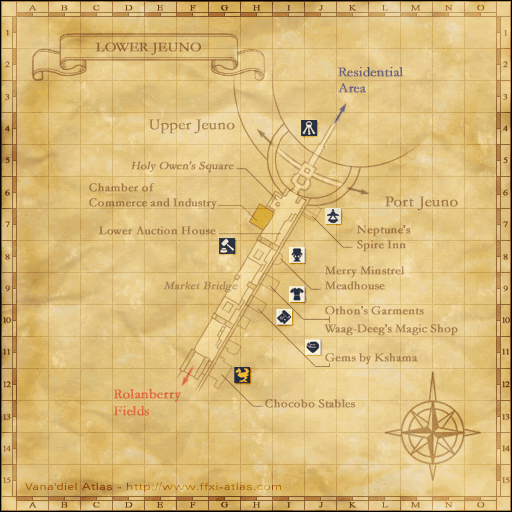 ) offering event-specific Marlboro Cafe merchandise. Speaking with the large Morbol NPC Samantha will cause her to use Bad Breath on you, but no negative status effects will be applied. Besides the Morbol Cafe, vendors offering Regional Specialties from all regions of Vana'diel will appear to offer their wares. The prices of items are more expensive than those offered by Regional Merchants in the 3 major cities
Event Merchants
During the Sunbreeze Festival 2019
Only appears during the Sunbreeze Festival [1]
Ronfaure Region
Norvallen Region
Zulkheim Region
Fauregandi Region
Valdeaunia Region
Gustaberg Region
Derfland Region
Movalpolos Region
Kuzotz Region
Sarutabaruta Region
Kolshushu Region
Aragoneu Region
Li'Telor Region
Qufim Region
Tavnazian Archipelago
Vollbow Region
Elshimo Lowlands
Elshimo Highlands
References
Community content is available under
CC-BY-SA
unless otherwise noted.