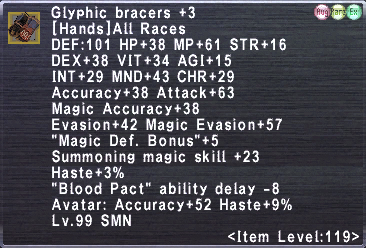 Statistics
Can be stored with a Porter Moogle using Storage Slip 27.
Augments
Comes augmented with Inc. Sp. "Blood Pact" magic burst dmg.
Other Uses
How to Obtain
Cannot be auctioned, traded, bazaared, or delivered.


Cannot be obtained as a random reward from the Gobbie Mystery Box Special Dial and similar sources.
Aurix's Relic Reforging Service
Aurix at Ru'Lude Gardens (G-8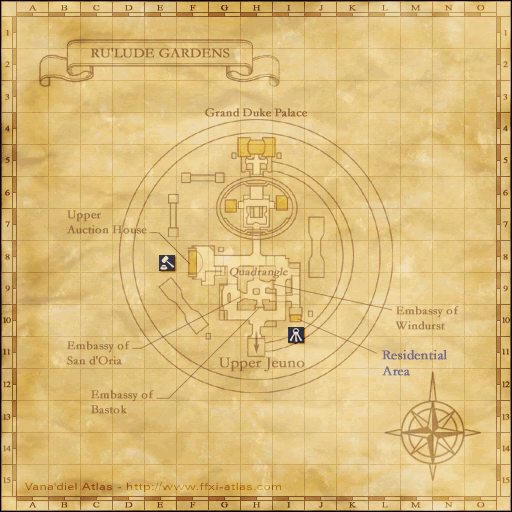 ) will upgrade Glyphic Bracers +2 for players who have defeated the Wave 1 Dynamis - Bastok (D) boss as Summoner in exchange for the following:
The Reforged piece will be returned to you the next game day.
Notes
Added
Derivations