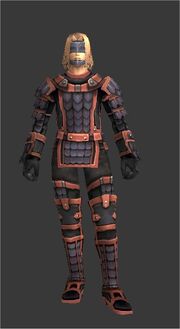 See Gavial Mail +1 Set for the high quality version.

Number of Pieces: 5

Cost to store: Cannot be stored.

Set Summary
Information
From Wikipedia, the free encyclopedia
The gharial (Gavialis gangeticus), sometimes called the Indian gavial or gavial, is one of two surviving members of the family Gavialidae, a long-established group of crocodile-like reptiles with long, narrow jaws. It is a critically endangered species. The gharial is the second-longest of all living crocodilians, after the saltwater crocodile.
Community content is available under
CC-BY-SA
unless otherwise noted.