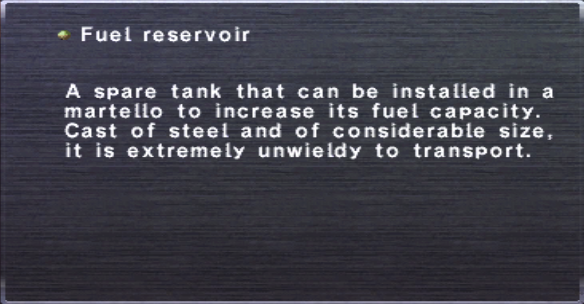 Fuel reservoir
Description:
A spare tank that can be installed in a
martello to increase its fuel capacity.
Cast of steel and of considerable size,
it is extremely unwieldy to transport.
Obtained:
Obtained when flagging any "A Mightier Martello" quest.
Notes:
Disappears if you change areas, disconnect, or log out.
Community content is available under
CC-BY-SA
unless otherwise noted.