The results are in! A big thank you to everyone who entered- We recieved several great submissions- It was really tough to to pick out the winners, but I think you'll agree- they're all awesome! Without further ado, here are the top picks!
Shadowlord Prize
Created by Azjazo - Grand Prize winner!
In a word: Amazing. Clearly, no effort was spared in this hand drawn work. All of FFXI's jobs are visible and represent the core of what FFXI is all about - the adventurers. Truly a great piece. And Azjazo walks away with a cool prize- the Final Fantasy Sculpture Arts Shadowlord statue.
Runners Up
We decided to add one more :)
Magicite Prize
Abyssite Prize

Created by Aydindril
Created by Pewsplosions
Representing the current big thing in the game now as well as allusions to its past, Shinryu is hot. So is Prishe. So it only seems natrual that they be featured in a nice, dark theme. (Urthdigger's Pick)
So here we have the Crystal War. We have the recognizable Chocobo knight charging into battle and an army around Jeuno. Pewsplosions added some very interesting artistic elements which all work together to make a solid background. (Tahngarthor's pick)
Cermet Prize
Adaman Prize

Created by Killerko
Created by Yamoto
This image taken from The Sanctuary of Zi'Tah is framed with a simple yet elegant frame and background featuring crystals. Frolic with nature as you browse the Wiki in serene peace. (Gahoo's pick)
Although simple, The colorful image used against a dark backdrop makes for a solid wiki background. The theme of Abyssea makes it familiar and reflects what's currently going on with FFXI. (Bonus pick)
Honorable Mentions
These backgrounds and all of the above (when not in rotation) are always available for you to use via personal CSS.
| Created by Kyoshin | Created by Lastarael | Created by Greer |
| --- | --- | --- |
| | | |
Created by Yott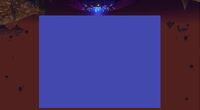 http://wiki.ffxiclopedia.org/wiki/File:Walk_of_echos2.JPG Once again, thank you to to all the entrants for participating and congratulations to the winners!
Community content is available under
CC-BY-SA
unless otherwise noted.