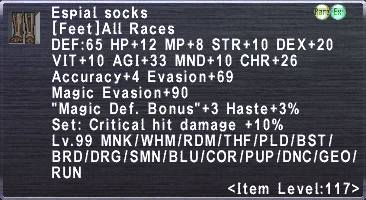 Statistics
Localiztion error
Despite the infobox text the set bonus is Critical hit rate, not damage.
Other Uses
How to Obtain
Cannot be auctioned, traded, or bazaared, but can be delivered to a character on the same account.


Can be obtained as a random reward from the Gobbie Mystery Box Special Dial and similar sources.
Sparks of Eminence