Delivers an area of attack attack. Accuracy varies with TP.
Description

Spell cost: 33 MP
Monster Type: Craver
Spell Type: Physical (Slashing)
Blue Magic Points: 3
Stat Bonus: STR+3 CHR-2


Blue Mage Level 87
Effect is a forward-conal area attack.

Timers
Combines With...
Empty Thrash can be paired with either one of the following spells to create the Double Attack trait or all of the following spells to create the Triple Attack trait:
Notes
Secondary modifiers: STR: 50%
Skillchain Element = Compression / Scission
Monster Description
Family: Craver
Type: Physical
Can be dispelled: N/A
Utsusemi/Blink absorb: 1 shadow
Range: Melee
Acquired From
Animation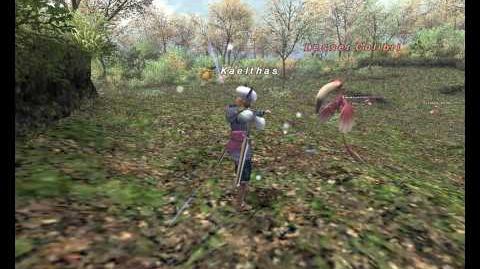 Community content is available under
CC-BY-SA
unless otherwise noted.