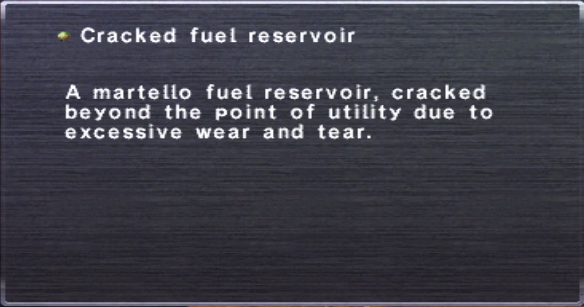 Cracked fuel reservoir
Description:
A martello fuel reservoir, cracked
beyond the point of utility due to
excessive wear and tear.
Obtained:
Obtained after upgrading a martello in any "A Mightier Martello" quest. No log message is given notifying players of acquisition.
Notes:
Disappears if you change areas, disconnect, or log out.
Community content is available under
CC-BY-SA
unless otherwise noted.