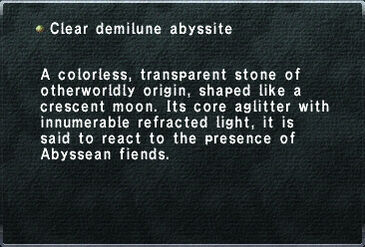 Clear Demilune Abyssite
Description:
A colorless, transparent stone of otherworldly origin, shaped like a crescent moon.
Its core aglitter with innumerable refracted light, it is said to react to the presence of Abyssean fiends.
Notes:
Used to engage tier I Abyssean VNMs
Community content is available under
CC-BY-SA
unless otherwise noted.