Statistics

Enchantment: Costume
Using this turns your entire party into Eggs. While under its effect, you can spin around in place, but you cannot interact with NPCs or objects.

Note: If a party member is not standing when the Chocobo Beret is used, the costume will not be applied until they stand.

After canceling the Egg effect, you will be turned into an Adolescent Chocobo of a random color.
Movement Speed increases when under the Adolescent Chocobo Costume. The amount increased is based on how long you were under the Egg effect. Maximum time needed is 30 seconds.
Costume stays on after zoning.
Works outdoors or in dungeons.
Can glitch in a way you can not cancel Egg-Status. Applying Level Sync will remove the effect, but the player will not turn into a chocobo if this method is used. Anyone with a chocobo costume already will not be affected.
Can be stored in the Item Depository.
Other Uses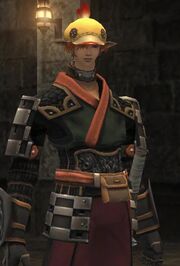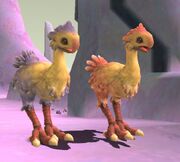 Synthesis Recipes
None
Used in Recipes
Desynthesis Recipes
None
Obtained from Desynthesis
How to Obtain
Special Events
Community content is available under
CC-BY-SA
unless otherwise noted.