Central Apollyon is a subsection of the Apollyon zone in the Limbus region.
Apollyon is reached via the Swirling Vortices in Al'Taieu, themselves adjacent to Al'Taieu's Home Points #2 or #3, or in the enclosed areas linked to the Dimensional Portals at the Crag of Dem or Crag of Mea.
Access
Restrictions
1-18 party members.
30 minute limit.
You cannot call forth alter egos here.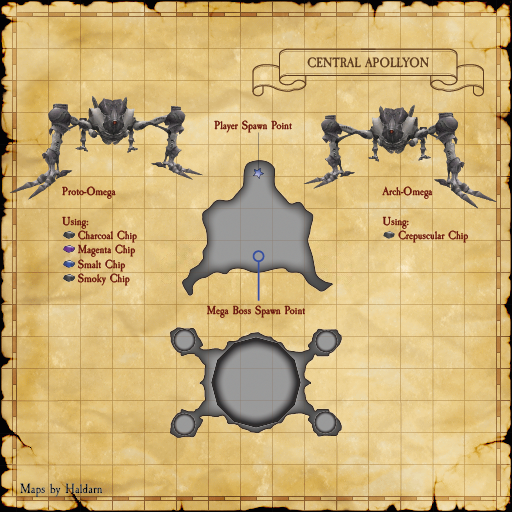 Enemies
or
Rewards
After all enemies are defeated, an Armoury Crate will spawn with the following contents, dependent on the type and quantity of enemies defeated.
One of:
One of:
One of:
Zero to one of:
One of:
One of:
Zero to one of:
Community content is available under
CC-BY-SA
unless otherwise noted.