Statistics
Furnishing:
A wind chime of traditional San
d'Orian design. Rings with a clear,
vibrant tone.
<

STG: 1>
*Chimes for one Vana'diel Hour from 10:00-11:00
Can be stored in the Item Depository.
Other Uses
How to Obtain
Special Event
Obtainable by doing 10 dance synchronizations with Mumor in the Fantastic Fraulein Mumor Superheroine Stage Show event.
Video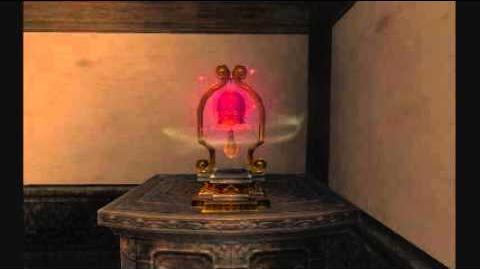 Community content is available under
CC-BY-SA
unless otherwise noted.