Description

Spell cost: 81
Monster Type: Beasts
Spell Type: Physical (Blunt)
Blue Magic Points: 2
Stat Bonus: AGI +3
Jobs:


Timers

Casting Time: 3 seconds
Recast Time: 60 seconds
Combines With...
You can use Asuran Claws as part of a combo to create Counter.
Can be paired with any of the following spells to create Counter combo.
Notes
Hand-to-Hand-based damage.
Secondary Modifiers: STR:%
Speculated to be enhanced by lunar phase, currently under debate.
Skillchain/Magic Burst Info
How to Obtain
Only used by members of the Gnole family when standing.
The Lobisons at (F-6) in Jugner Forest (S) seem to stand just about all the time.(69% moon phase and there were 4-5 standing up)
BLU/WAR with very high def (850+) and Terror Touch or Corrosive Ooze will take very little damage from Lobisons. BLU/WAR + a damage dealer, or NIN/WAR + BLU to stun is your best bet, although more damage dealers are helpful since they recover a lot of HP with their TP move.
Easily accessible with either Recall-Jugner, Jugner Maw, or using the campaign teleport and simply head west to the Maiden's Spring. Beware because the Lobisons have a fast re-spawn time.
The Fusty Gnoles around (H-7) of Xarcabard (S) are always standing, day or night.
Acquired From
Animation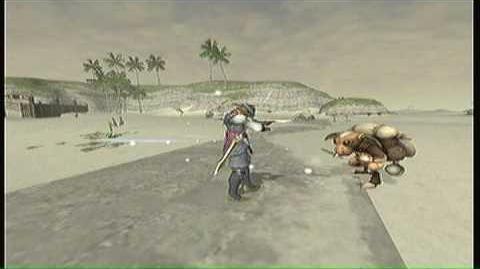 Community content is available under
CC-BY-SA
unless otherwise noted.