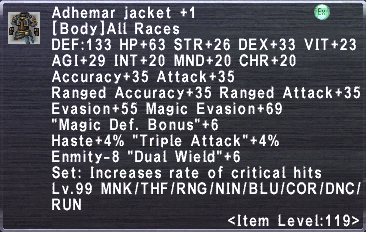 Statistics
*
Set Effect:
Each piece beyond the first will increase the Critical Hit Chance by 2% cumulatively per piece, starting at 4%.
So, with 2, 3, 4, 5 pieces, that will be +4%, +6%, +8%, and +10%, respectively.
Other Uses
Arcane Glyptics Inscription: Can be augmented by Nolan with Eschalixirs/+1/+2
How to Obtain
Abjuration
Community content is available under
CC-BY-SA
unless otherwise noted.