The following campaigns will commence on Tuesday, July 13, at 1:00 a.m. (PDT)
Campaign Period
Campaign Period: Tuesday, July 13, at 1:00 a.m. (PDT) to Saturday, July 31, at 7:59 a.m.[1]
Abyssea Campaign
During the campaign, the default light values of pearlescent, azure, golden, and silver auras will be drastically increased.
In addition, a blue treasure chest has been placed near Horst in Port Jeuno (H-8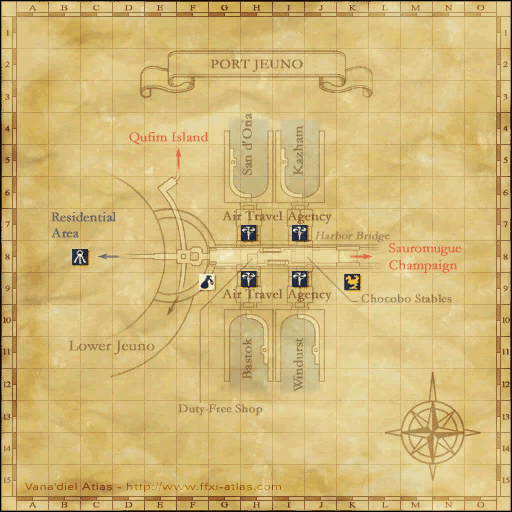 ). Opening the chest will enable you to claim one of the following prizes:
- Eleven varieties of Atma
- One Lunar Abyssite key item
- 100,000 cruor
Those who have received the rewards in previous campaigns are not eligible.
Wildskeeper Reive Campaign
During this campaign, wildskeeper reives will undergo the following changes to make them more accessible.
The required fame and bayld cost of the key item required to participate have been reduced.
Enemies will drop two pinches of high-purity bayld.
Enemies will drop Mog Kupons AW-WK.
The respawn times for the following notorious monsters have been reduced.
Alter Ego Expo
Alter egos will receive the following improvements for the duration of the campaign.
Alter egos' Maximum HP and MP are increased by 50%.
Alter egos have stronger resistance to status ailments.
Campaign Festa
Campaign will undergo the following adjustments throughout the event.
Adoulin Dial Campaign
A brand-new dial will be added to the Goblin Mystery Box! The Adoulin dial is usable once per Earth day and provides a variety of rewards specific to Seekers of Adoulin content, such as Skirmish stones and airlixirs from Delve.
Further, the chance of receiving equipment from the SP dial will be increased.
The Adoulin dial is completely free to use.
At least forty-five days must have passed since character creation to be eligible to use the Goblin Mystery Box.
Incursion Campaign
During the campaign, monsters and notorious monsters will drop one additional item when defeated.
High-Tier Mission Battlefield Campaign
The number of personal drops in the following battlefields will be increased by one, and players will receive either a pluton, a pluton case, a pluton box, a chunk of beitetsu, a beitetsu case, a beitetsu box, a riftborn boulder, a boulder case, or a boulder box.
★Ark Angels 1 / ★Ark Angels 2 / ★Ark Angels 3 / ★Ark Angels 4 / ★Ark Angels 5 /
★Return to Delkfutt's Tower / ★The Celestial Nexus / ★The Savage / ★The Warrior's Path /
★Puppet in Peril / ★Legacy of the Lost / ★The Shadow Lord Battle / ★Head Wind /
★One to be Feared / ★Dawn / ★Divine Might / ★Trial by Fire / ★Trial by Ice /
★Trial by Wind / ★Trial by Earth / ★Trial by Lightning / ★Trial by Water /
★The Moonlit Path / ★Waking the Beast / ★Waking Dreams
Higher quality items will drop more frequently on higher difficulties.
Reisenjima Geas Fete Equipment Campaign
An additional personal reward will drop from Geas Fete notorious monsters in Reisenjima, providing you with an extra chance to obtain their spoils!
Dynamis Granules of Time Campaign
Players will automatically receive all types of granules of time upon entering Dynamis.
Hyper Chocobo Digging Campaign
The time that must pass before executing your next command after digging will be decreased.
This does not apply if your skill is at its maximum.
Macrocosmic Orb Campaign
Vanquishing certain monsters in the following battlefields will occasionally reward players with job cards and a variety of other items. Additionally, Shemo in Port Jeuno (H-8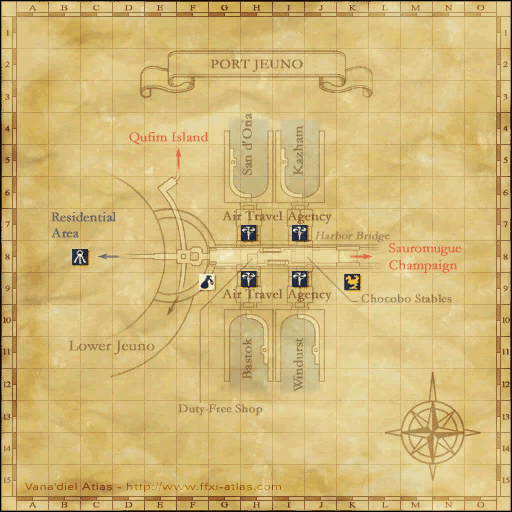 ) will convert crests and seals at a rate of 2:1 instead of 3:1.
References