New Items
New Furnishings
New Recipes
Modified Items
Typographical Changes
Spicy Cracker - changed order of "Beast Killer" and "Resist Sleep". Random ']' typo.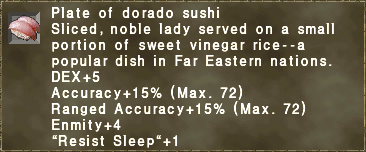 Red Curry Bun - changed order of "Demon Killer" and "Resist Sleep".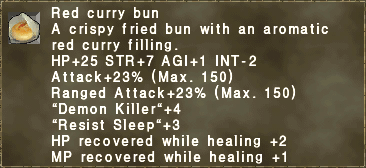 82x more foods now have their effects listed on their item descriptions!
Functional Changes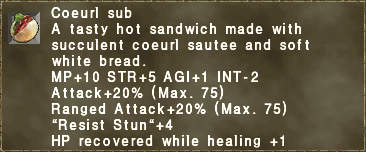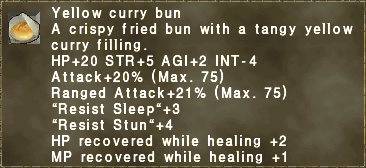 All Black Magic, White Magic, Summon, Ninja, Song, Roll, Helix, Geomancy-granting scrolls and dice can now be used inside the Mog Garden (Flag03 added).
Tumult's Coffer, Thu'ban's Coffer, Sarama's Coffer, Shedu's Coffer, Glazemane's Coffer, Celine's Coffer, Bambrox's Coffer - Stack sizes changed from 12x to 99x.
Community content is available under
CC-BY-SA
unless otherwise noted.